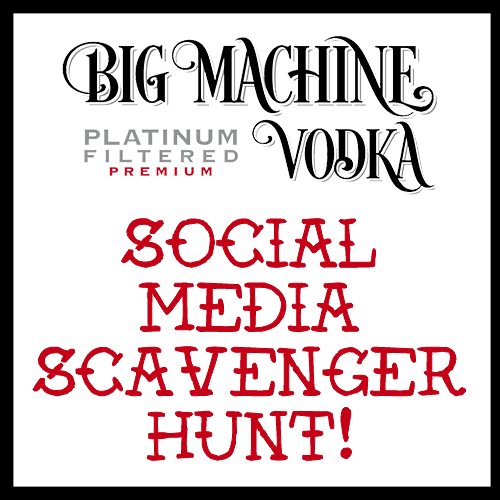 Earn 50 points for your team with our Big Machine Vodka Social Media Scavenger Hunt!
Monday, October 28, 2019
Looking for an easy way to earn points for your Deck Wars team? Here's your chance. Big Machine Vodka is sponsoring a social media scavenger hunt with challenges for you to complete both while you prep for the cruise and once you get on board!

Be sure to follow all of the directions at the top of the entry page and get started today! Everyone who completes the form by 3:00pm on embark day, November 4th, will earn 50 points for their team. In addition to that, 10 winners will be randomly selected to win BMV swag bags that will be delivered to cabins on board!